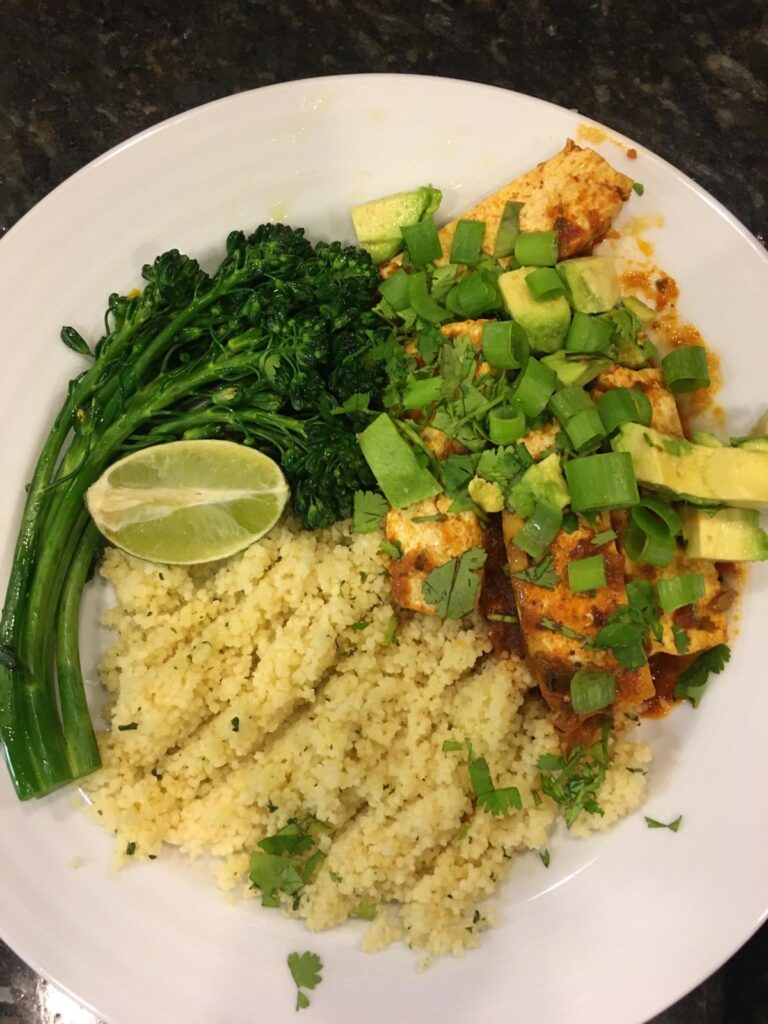 A super fast, delicous and healthy recipe from my friend Lisa!
What you need:
Fresh tofu
Adovada Sauce or Sloppy José Sauce
Cooked rice/grain of your choice
Avocado
Cilantro
Green onions
What to do:
Preheat oven to 400 degrees Fahrenheit
Drain or press tofu, slice into strips and smother with about 3 tablespoons of either the Adovada Sauce or Sloppy José Sauce.
Place in an oven safe dish with a cover and bake for 15 min.
Remove from oven and add serve with rice/grain, grilled broccoli and top with green onions, avocado, cilantro! Yummy!