I want to share with you a very popular recipe to use with my product: Sloppy José Cooking Sauce!
This dish is for anyone that needs a quick and easy meal. It is seriously a no-brainer!
The best part of it all is that is it super healthy!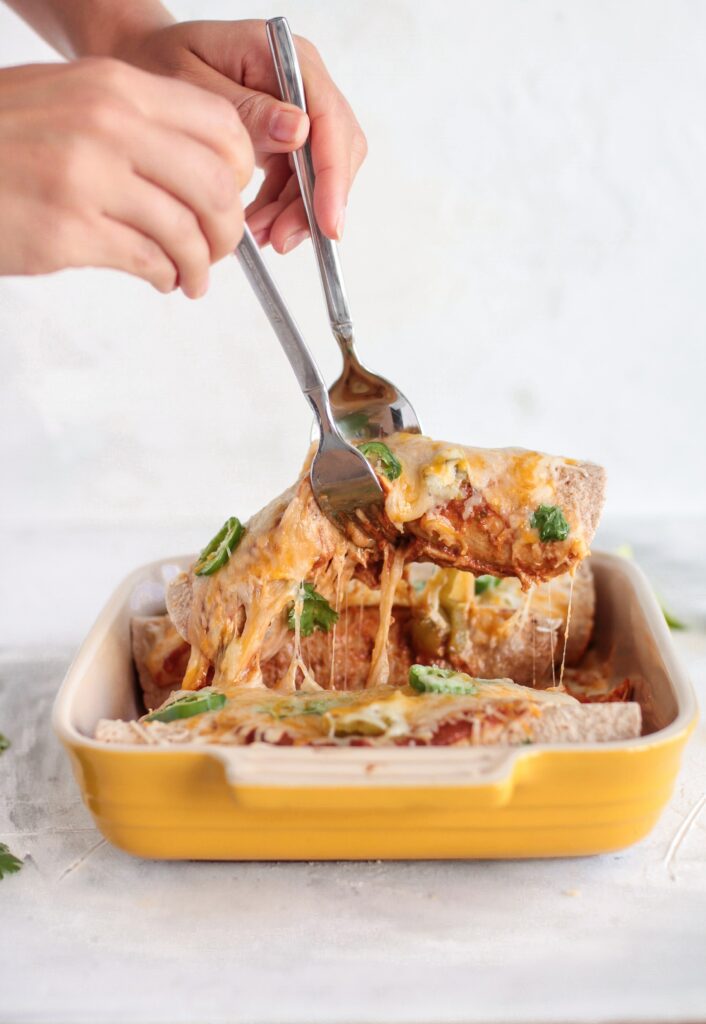 What you need:
2 large onions
Olive oil
32 ounces of shredded Monterey Jack Cheese or Jalapeno Jack if you like it spicy
6 large or 10 small flour or corn tortillas
2 cups finely shredded lettuce
1 cup of salsa
4 ounces of sour cream
1 bunch of cilantro-washed and chopped
Cooking spray
9×12 baking dish
What to do:
Preheat oven 350 degrees Fahrenheit
Finely dice onions and add to skillet with 2 tablespoons of olive oil, cook on medium heat
Cook onions until golden brown then allow cooling, about 5 minutes
Spray baking dish with cooking spray
Add 1 cup of Sloppy José Cooking Sauce to the bottom of your baking dish and spread out
Lay tortillas flat add 1/4- 1/2 cup of shredded cheese then top with 2 tablespoons of onions
Roll up tortillas and lay seam side down in a baking dish
Continue this process until you have used up all the tortillas, cheese, and onions
Pour the remaining Sloppy José Cooking Sauce on top the tortillas, spray a sheet of aluminum
foil and place on top of enchiladas and bake 20 minutes, remove foil and bake another 5 minutes uncovered
Allow to cool for 10 minutes and top with a little cheese, shredded lettuce, salsa, sour cream and fresh cilantro.
Don't these enchiladas look delicious!! What are you waiting for? To get your hand on my Signature Cooking Sauce, please check out the link below